Wednesday 4th November, 2020
We are hugely disappointed to be sharing this inevitable news with you, but due to the national lockdown in place from Thursday 5 November we are having to cancel a number of our upcoming in person concerts.
We are hoping to move a number of the concerts featuring Sheffield based artists online to offer them as live streams – so keep an eye on our What's On page and social media for news and updates.
In the meantime we have two scheduled live streamed concerts coming up in November:
Sound Junction I presents music from three special guests, visual artist and classical musician Professor Dale Perkins, Rick Nance; an acousmatic composer and Louise Rossiter, with her incredible project creating a sonic journey through Fritz Kahn's pioneering infographics of the human body. This live stream is FREE and we hope you'll be interested in exploring with us the sound-worlds these pioneering musicians create.
Illuminate Women's Music features Naomi Sullivan and Yshani Perinpanayagam performing new pieces from five emerging women composers; Angela Elizabeth Slater, Blair Boyd, Ray Gibson, Nina Danon and Lara Poe.
If you have bought a ticket for any of the in person concerts listed below you will receive an email about the refund process.
Thursday 5 November – Jazz & Pop Recital – Alleyes & Friends
Thursday 12 November – Tangram
Saturday 14 November – Sound Junction Satellites: Workshops & Event
Saturday 21 November – Sound Junction I
Saturday 28 November – Sheffield Rep. Orchestra
Sunday 29 November & Sunday 13 December – Ensembles Compendium Concerts
Live Streams
We appreciate how much of a difficult year 2020 has been for everyone. We send our sympathies to everyone affected by the pandemic, and also want to thank you all for your patience over the last few months
These are difficult times for us all and for the arts and live music venues in general. We would love your support and hope to welcome you online for one of our streamed concerts. Visit our streaming page here to find out more and to book your tickets.
The best way to stay informed is to get our newsletter – you can sign-up here. We'll also be sharing news on our social media channels, you can find us via ShefUniConcerts on Facebook, Twitter and Instagram.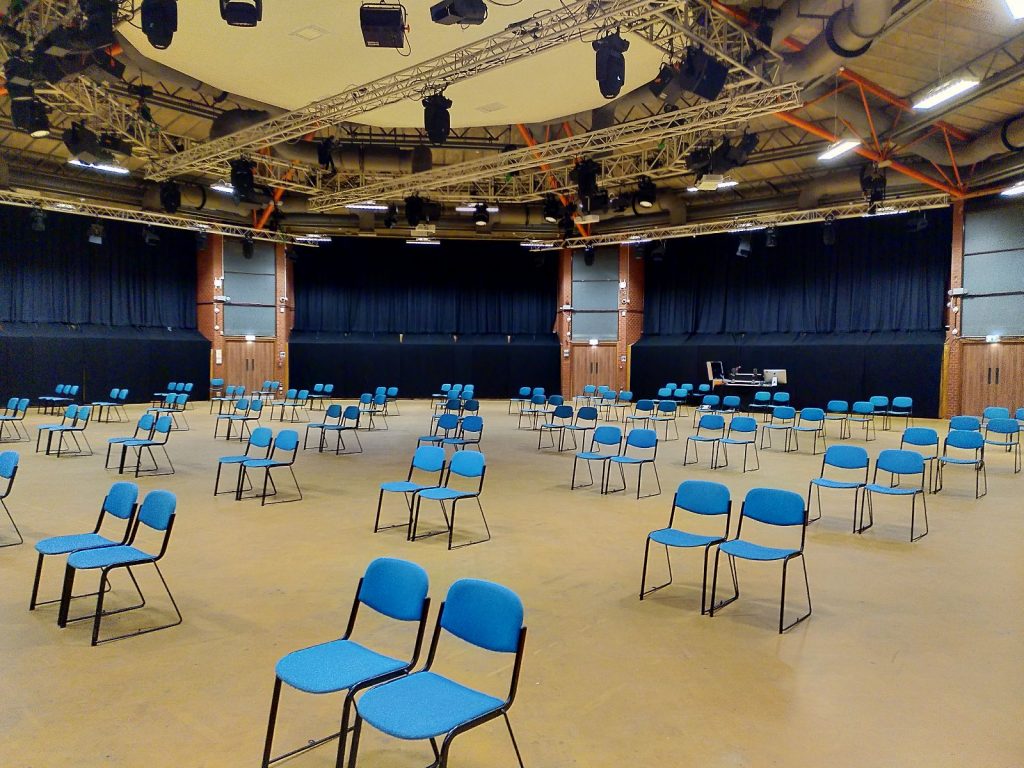 We will continue to update our processes in line with national and local guidance to provide the safest and best concert experience possible during this current situation, and we hope to see you all in the near future.
We are very much looking forward to welcoming you back to our events.
Best wishes,
Nick Potter, Music Programme Producer & The Concerts Team