Apartment House
Thursday 28 April 2022 at 7:30 pm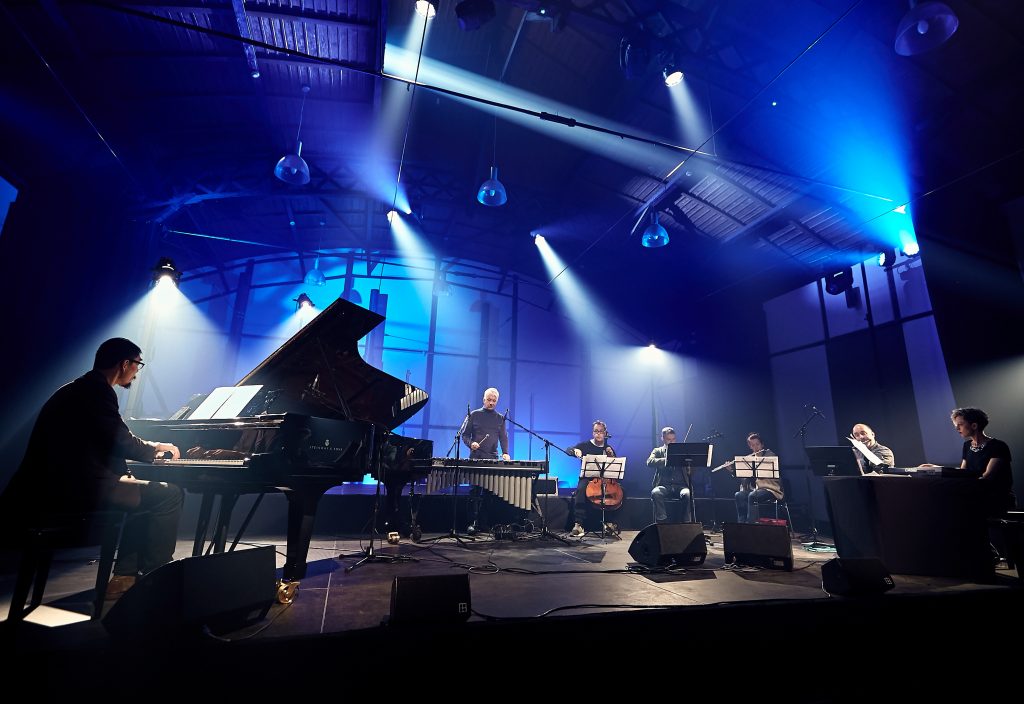 In association with Sheffield experimental music label Another Timbre
Performing Jim O' Rourke's 2021 string Trio 'Best that you do this for me'
This event is being presented as a live, in person event, and a stream. If you'd like to book for the stream please click here.
This promises to be a really exciting event for experimental and contemporary music fans – our first collaboration with internationally renowned, Sheffield based, label Another Timbre. Featuring the incredible Apartment House performing the latest piece by experimental legend Jim O' Rourke (Sonic Youth).   
Apartment House was created by the cellist Anton Lukoszevieze in 1995, and under his direction it has become a venerable exponent of avant-garde and experimental music from around the world. Renowned for their extensive and dedicated performance schedule, and championing of new works, the ensemble has a rotating cast that has stayed at the forefront of radical musicianship. Apartment House were awarded a Royal Philharmonic Society Award for outstanding contribution to chamber music in 2012 and were Wigmore Hall's Associate Ensemble for 2020. 
Jim O' Rourke is a Tokyo-based American musician, composer and record producer famous for his range and depth of musical approaches (everything from singer-songwriter music, post-rock, ambient, noise music, to tape experiments), and his extensive work with artists ranging from Mats Gustafsson to Joanna Newsom. Of course – he is perhaps most famous for his tenure as a member of Sonic Youth from 1999 to 2005.
This special event will celebrate the recently released recording of his new string trio on Apartment House. 
'Pure and rootless musicality', The Times, 'Stellar playing', Art Forum,
'Apartment House were impeccable.' The Daily Telegraph.
Programme
Joseph Kudirka String Trio
Yoko Ono Overtone Piece
Michael Pisaro-Liu Unlesbarkeit [harmony series no. 11d]
interval
Joseph Kudirka 21st Century Music
Ryoko Akama I see everything as failure
Michael Pisaro-Liu Zwei Finger im Abgrund [harmony series no. 11a]
Jim O'Rourke Best that you do this for me
Apartment House:
Mira Benjamin violin
Bridget Carey viola
Anton Lukoszevieze cello
Date: Thursday 28 April 2022

Time: 7:30 pm

Location: Firth Court Western Bank Sheffield S10 2TN

Price: £15 Full / £12.50 Concessions / £6.50 Student and Under 30

Buy tickets