Illuminate Women's Music – online
Thursday 26 November 2020 at 7:30 pm
ONLINE EVENT
Naomi Sullivan and Yshani Perinpanayagam will perform new pieces from four emerging women composers; Angela Elizabeth Slater, Charlotte Bray, Ray Gibson, and Nina Danon
Alongside these new pieces the programme will include historical works and existing repertoire including Morfydd Owen's Four Welsh Impressions for solo piano and Paule Maurice's Tableaux de Provence for alto saxophone and piano.
Saxophonist Naomi Sullivan lives and works in London and has been Head of Saxophone at the Royal Birmingham Conservatoire since 2008. Multi-genre chamber musician, orchestral pianist and music director, Yshani Perinpanayagam has performed at venues including Wigmore Hall, Queen Elizabeth Hall, the Amsterdam Concertgebouw, Barbican Theatre and various West End Theatres.
Followed by a talk from Angela Slater:
A talk exploring my work as a composer regarding the mapping of concepts from the natural world into different compositional parameters. I will demonstrate how this has affected the architecture, melodic, harmonic and timbral languages in various ways across my output. I will also discuss how this interest in composing the natural world has led to discovering a female 'canon' of sorts, and being introduced to a whole world of fascinating new repertoire. I will also discuss how this journey underpins the ethos behind Illuminate Women's Music and what it aims to do.  
Timings for the evening:
7.30pm – Performance stream
8.20pm – 5 minute break
8.25pm – Talk and short Q+A
c. 9.10pm – Finish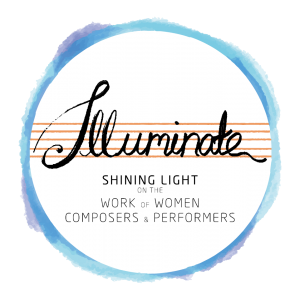 Date: Thursday 26 November 2020

Time: 7:30 pm

Price: £8

Buy tickets