Intro to VR – Workshop
Friday 26 May 2023 at 4:30 pm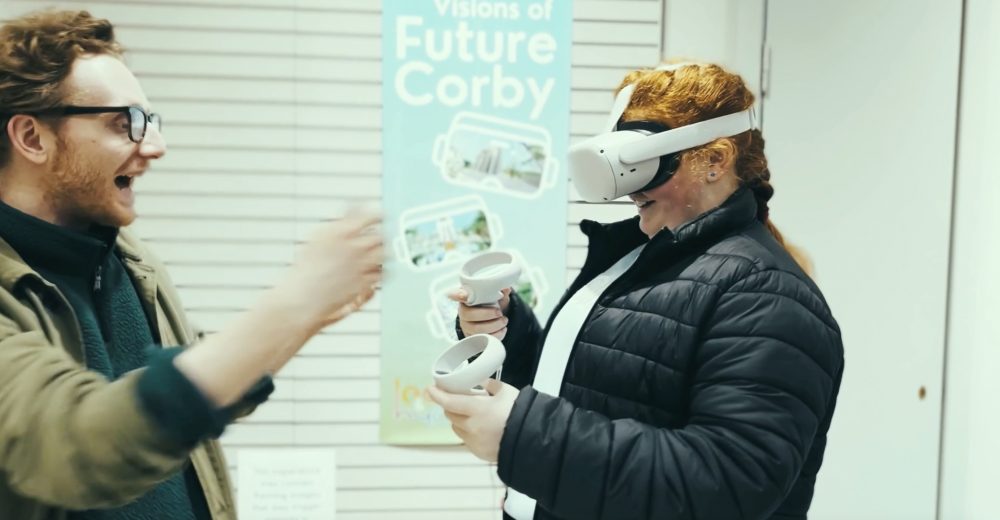 You are invited to a take part in an exhilarating "Intro to VR" workshop, where you'll get a hands-on taste of how VR is being used in musical theatre, visuals arts and gaming.
Over the course of a 90-minute session, you will be given the creative tools to make mind-blowing immersive digital art as seen in their upcoming show The VR Diary of Attica Lehane. Alongside this, you'll watch pioneering examples of VR theatre – and don't worry, we'll sneak in a spot of gaming too.
leo&hyde – a theatre company pioneering the use of VR – are resident artists at Enable US. In September 2021, their VR-astrophysics musical 'A Star Is Born' at University of Sheffield's Festival of the Mind was the most attended event of the festival.
Date: Friday 26 May 2023

Time: 4:30 pm - 6:00 pm

Location: Drama Studio - Rehearsal Room 1 Shearwood Rd, Broomhall, Sheffield S10 2TD

Price: £9

Buy tickets