Lynbrook and Monta Vista High School Ensembles in concert with Oldham Youth Brass Band
Wednesday 15 June 2022 at 7:30 pm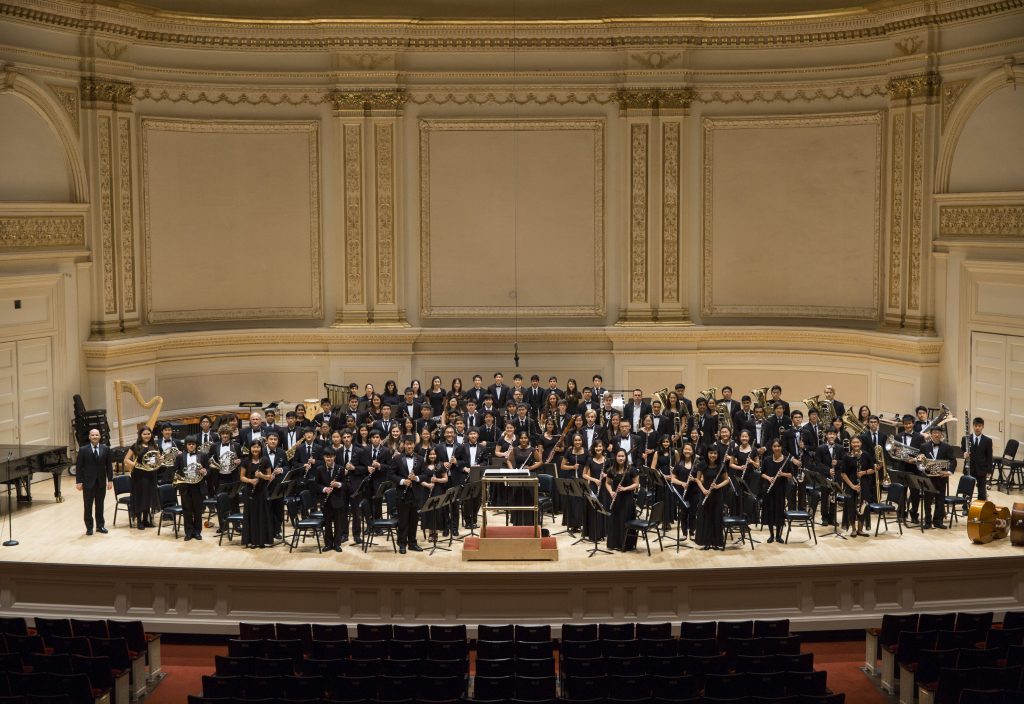 The Lynbrook and Monta Vista High School Wind Ensembles from California, USA are combining this June for a special performance tour of the UK. Led by directors John Gilchrist and Michael Pakaluk, they will tour the UK and combine with talented local ensembles for a series of international performances. They will be joined by the Oldham Youth Brass Band, directed by Jonathan Leedale.
The Lynbrook High School Wind Ensemble is an advanced wind ensemble, to which admissions are only by audition. The ensemble often tours through the USA and has performed at the California state conference, but also has performed around the world, including in China, Germany, Spain, Costa Rica and France.
The Monta Vista Wind Ensemble is the top level band of Monta Vista High School. The ensemble hosts annual performances, including a holiday, winter and spring concert, as well as several festival performances. They have performed in many great concert halls, including Carnegie Hall, as well as at the California All State Music Education Conference.
The Oldham Music Centre Youth Brass Band was started in 1984 and all the members either live or attend schools within Oldham Borough. In addition to presenting concerts locally, nationally and internationally, they have had many successes in festivals and competitions. They compete in the Championship Section at the National Youth Brass Band Championships of Great Britain, hold many awards from the Whit Friday Band contests, often being up amongst the top adult bands in the results. The band has performed at the Royal Albert Hall, the Royal Festival Hall on the South Bank and Birmingham Symphony Hall as part of the National Festival of Music for Youth and has been the recipient of the Outstanding Performance Award at the festival.
The evening will feature a varied programme of music from Ralph Vaughan Williams, John Philip Sousa, Philip Sparke and many more.
Date: Wednesday 15 June 2022

Time: 7:30 pm

Location: The Octagon Centre 
Western Bank
 Sheffield S10 2TQ

Price: Free Entry

Reserve Free Ticket