Martin Simpson & Andy Cutting
Thursday 05 May 2022 at 7:30 pm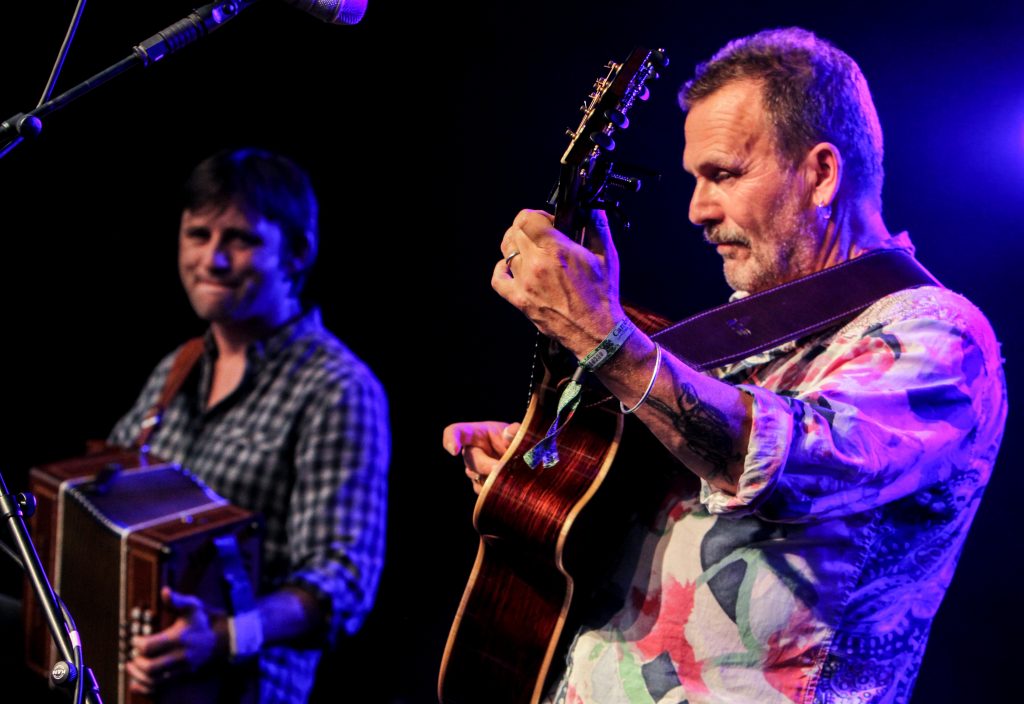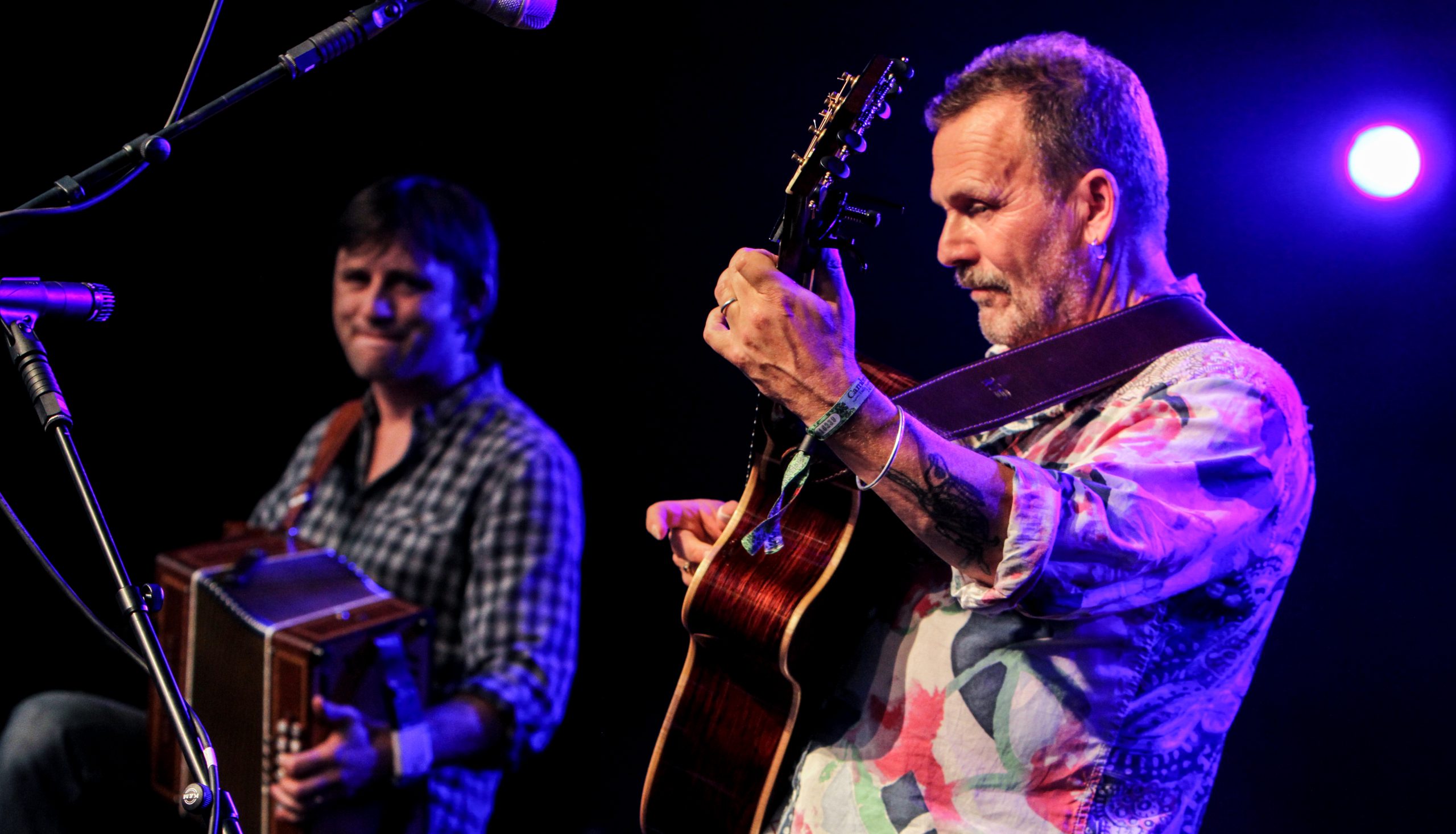 After our near sellout show in December 2019, we're welcoming the incredible Martin Simpson back – this time as a duo with Andy Cutting. Expect an intimate evening of fingerpicked guitar and melodeon from two of the UK folk scene's finest musicians and two long term collaborators, previous work including the 2015 album Murmurs with Nancy Kerr.
40 years after he recorded his first album, Golden Vanity, in 1976, Martin Simpson is known as a guitarist of formidable talent. Equally at home playing English traditional folk, American folk and blues and his own compositions, he is consistently named as one of the very finest fingerstyle guitar players in the world. He has had the most nominations of any performer in the 18 years of the BBC Radio 2 Folk Awards, an astonishing 32 times, 13 of those as Musician of the Year, winning that particular accolade twice. A virtuoso player without question, but above all Martin Simpson conveys his diverse treasure trove of material from the heart, performing with rare subtlety, intensity and honesty. A true master of his art.
Andy Cutting is a rarity. A musician's musician (BBC Radio 2 Folk Award Winner Best Musician 2008, 2011 & 2016): a soulful and technically outstanding melodeon practitioner with an ear for a fine tune. Many of his tunes have been purloined along the way: some considered contemporary classics on the folk scene. But then, Andy is also a warm and emotive performer, modestly engaging his audiences with his self-deprecating wit and then flooring them with downright staggering musicianship. He's a regular feature in collaborations, both as a member of Leveret, and in work with Kate Rusby, John McCusker, Under One Sky, John Illsley and Sting.
Date: Thursday 05 May 2022

Time: 7:30 pm

Location: Firth Court Western Bank Sheffield S10 2TN

Price: £15 Full / £12.50 Concessions / £6.50 Student and Under 30

Buy tickets