Mehdi Rostami and Adib Rostami
Thursday 08 December 2022 at 7:30 pm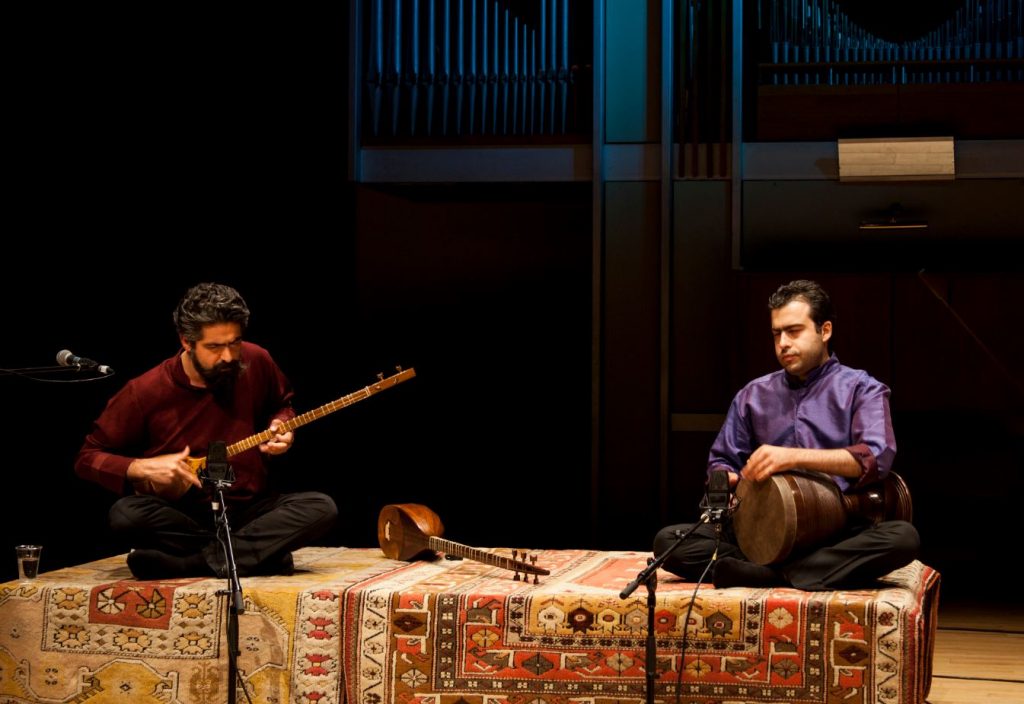 This performance will be dedicated to the Iranian people during this difficult time.
Iranian classical musicians have a two-fold task as they learn their craft: they must learn the old melodies handed down over the generations, called radifs, and, through the process of skillful improvisations, transform them into something new. Classical Iranian music is built around radifs and hundreds of organised dastgāh (equivalent to scales) to create melodic circles of suspense, interest and mystique. 
Join two virtuoso performers Adib Rostami (Tombak), and Mehdi Rostami (Setar) on a journey through Iranian Classical music. 
'360 degree of Persian perfection' ★★★★★ Songlines Magazine
Date: Thursday 08 December 2022

Time: 7:30 pm - 9:30 pm

Location: Firth Court Western Bank Sheffield S10 2TN

Duration: 2 hours

Price: Advanced: £15 Full / £12.50 Concessions & TUoS Staff / £6.50 Students & Under 30 All prices are £3 more on the door

Buy tickets