Mishra & Deepa Nair Rasiya
Thursday 17 March 2022 at 7:30 pm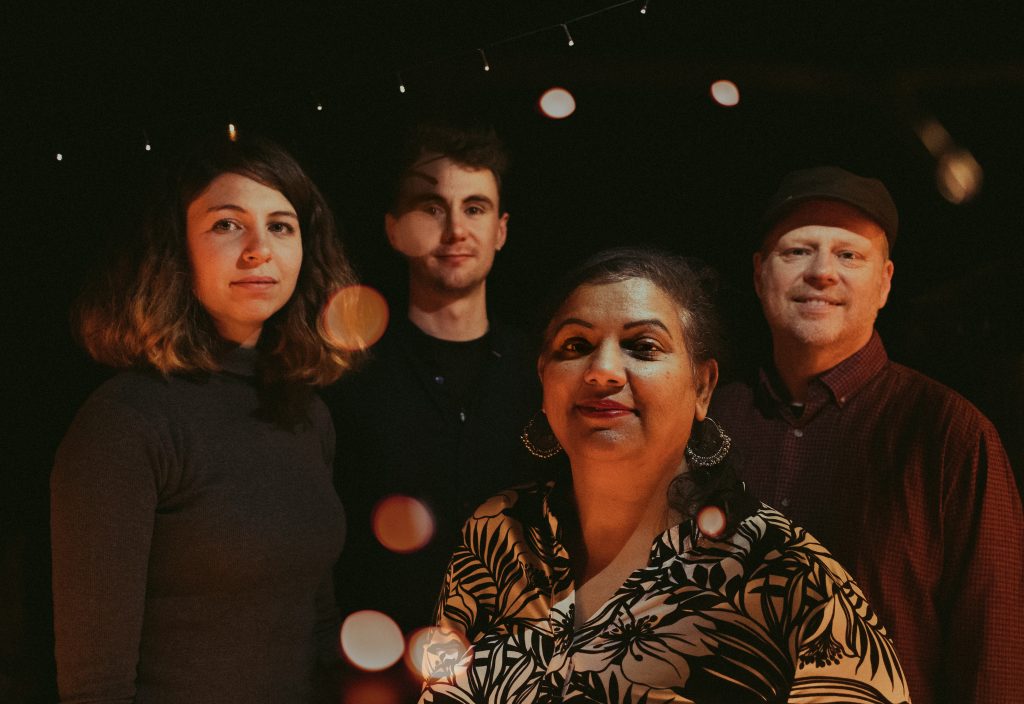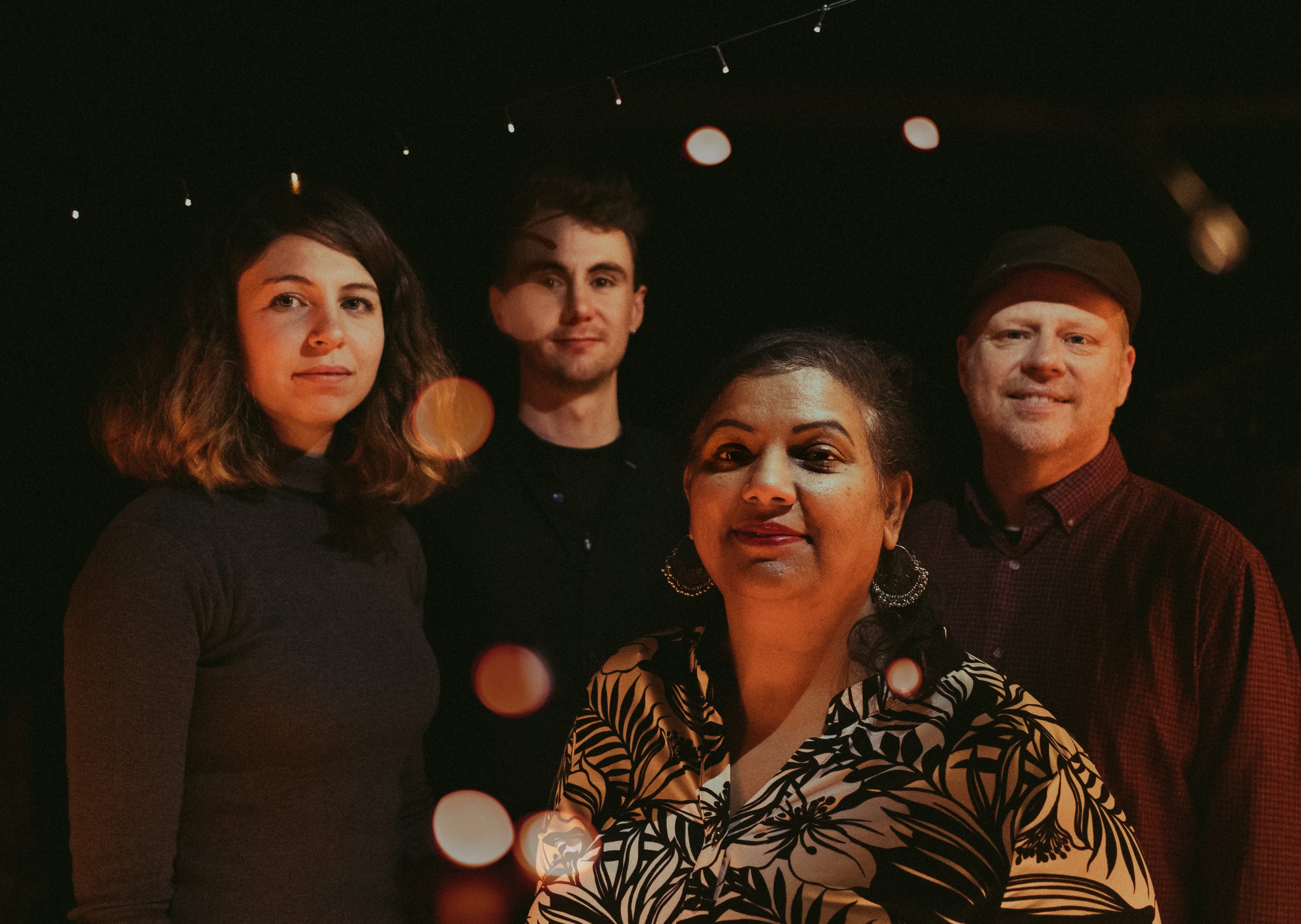 This event is being presented as both a live, in person event and as a stream. If you'd like to book for the stream, please click here.
Mishra are an award winning global folk collective who weave a web of intricate, Indian-influenced music from their UK folk roots.
Led by the songwriting partnership of Kate Griffin (vocals, banjo, and dobro) and Ford Collier (low whistle, calabash/percussion, and guitar), Mishra is completed by renowned tabla and santoor player John Ball, soulful singer and clarinettist Alex Lyon, and jazz-folk double-bassist Joss Mann-Hazell. Mishra's members are well known in the scene already, with members also featuring in The Magpies,  BBC R2 Folk Award nominated The Drystones, Rafiki Jazz, Indus and Auka. Brought together by John's Indian Music Ensemble at The University of Sheffield, the group took a spark of inspiration to develop a unique sound that encompasses folk music of the UK and America, Indian classical music, and soul.
In 2021, Mishra began collaborating with award-winning Indian vocalist and composer Deepa Nair Rasiya, creating new music that further explores how Indian classical and UK folk influences can merge at the point of creation. This will be one of the first performances of their new material, featuring the new collaborative compositions alongside material from Mishra's latest album 'Reclaim'. 
2021 also saw Mishra tour the UK and play two sold out Sheffield shows, including a Talking Gigs concert as part of Nether Edge Festival.
The gig will feature a set by Mishra's full quintet, and a set with special guest Deepa Nair Rasiya. 
"Fascinating stuff… I'm really enjoying Mishra's blend"
Mark Radcliffe, BBC Radio 2
Watch a track from Mishra's new album 'Reclaim' below:
Watch Mishra's collaboration with Deepa Nair Rasiya here:
Date: Thursday 17 March 2022

Time: 7:30 pm

Location: Firth Court Western Bank Sheffield S10 2TN

Price: £15 Full / £12.50 Concessions / £6.50 Student and Under 30

Buy tickets