Pericles – A performance for Autistic individuals and their families
Saturday 15 April 2023 at 11:00 am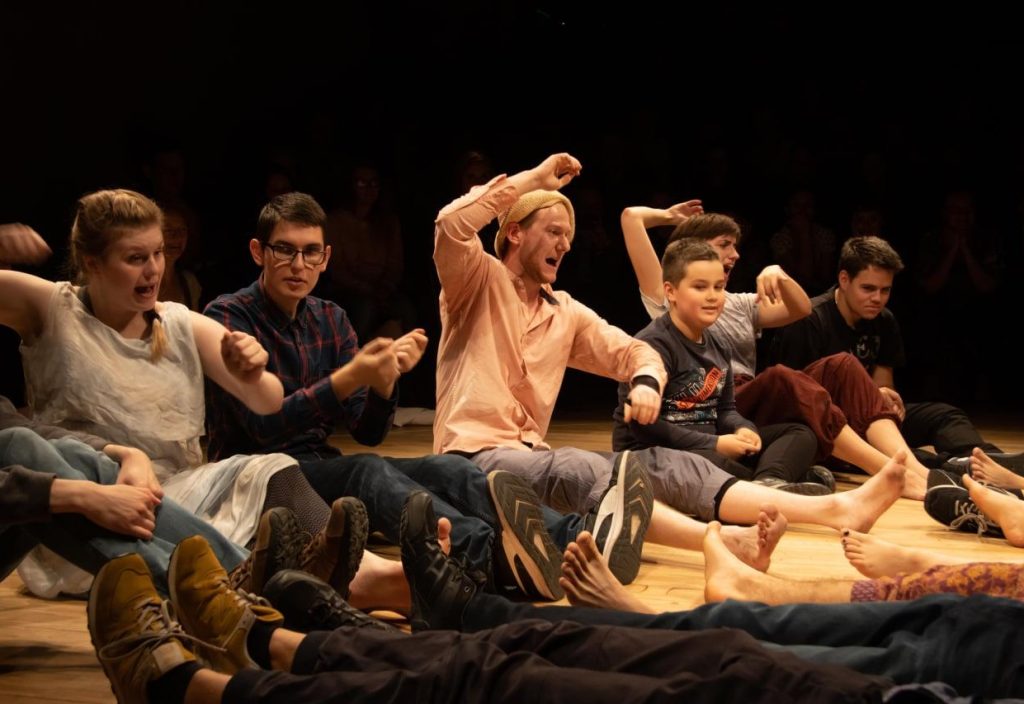 Flute Theatre create ground-breaking productions of Shakespeare for autistic individuals and their families using the Hunter Heartbeat Method
created by Artistic Director Kelly Hunter.
Up to twelve autistic individuals become the participants for each performance, sitting with seven actors in a circle on our stage. Their families or carers can join us in the circle or sit just behind to watch. The actors invite the participants to experience Shakespeare's story through highly enjoyable sensory games of fishermen, pirates and storms, which everyone plays together. Each performance is adapted to the specific needs of the participants, however complex they may be.
"Flute Theatre is unique"
The Guardian ★★★★★
"Families with children on the autism spectrum rarely (never!) go to the theatre, certainly not to 'highbrow' theatre like the RSC for fear of how their young person will respond; (noisy, anxious) or more typically fear of other people's response, I mean it's hard enough just walking along the road never mind being in a theatre! " – Parent St John's Collage – Brighton
"I was deeply touched and moved today.  The insights from my son were stunning – he found a fluency of voice and movement during the performance I have rarely seen in him before.  He made interesting observations – "today was the first time I forgot myself and was just there" – he had a totally intuitive sense of the
characters and meanings of the Tempest. He was seriously impressed with the actors' ability to change who they were. Today was a phenomenal success" – Parent.
Please contact flutetheatrecompany@gmail.com to book your ticket
Date: Saturday 15 April 2023

Time: 11:00 am

Price: £5 per family Please contact flutetheatrecompany@gmail.com to book your ticket