Pericles
Saturday 15 April 2023 at 8:00 pm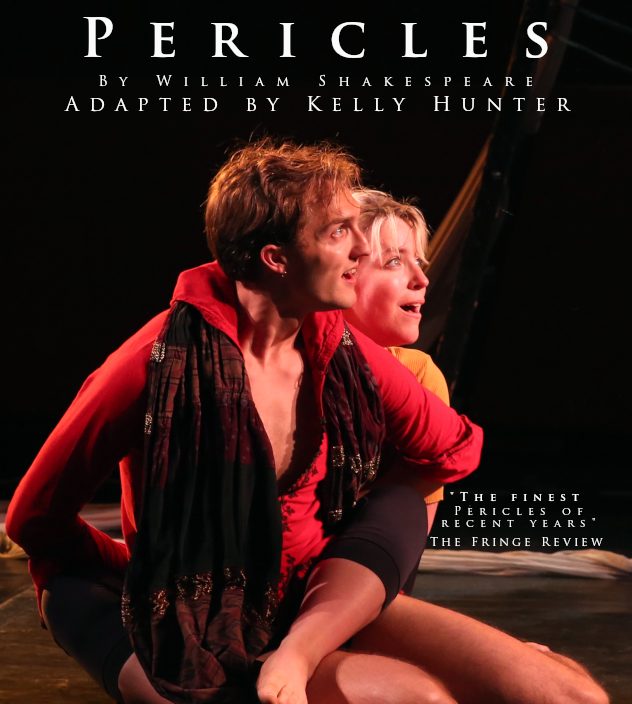 ★★★★   "Groundbreaking Shakespeare" The Guardian
"the finest Pericles of recent years" Fringe Review.
Flute Theatre's brand new production of Pericles, adapted by Kelly Hunter.
Shakespeare's lesser-known story of loss, storms and miraculous reunions, makes this beautiful romantic play a timely experience for all audiences in our modern world. Our unique event of double performances pushes the boundaries of what is possible for live Shakespeare performance in the 21st century, both in terms of audience reach and artistic vision. Flute Theatre premiered Pericles at Craiova International Shakespeare Festival, Romania in May 2022 and is currently touring the UK. The show is created on the back of their successful adaptations of Hamlet and Twelfth Night, which toured the European festival circuit between 2015-2019.
★★★★ – "Kelly Hunter's inventive production is rich in technique" – The Reviews Hub
★★★★ – "Boundless storytelling and a feast for the senses" – West End Evenings
★★★★ – "Joshua Welch gives a stunning performance as Pericles" – West End Evenings
Praise for previous Flute productions:
★★★★★ – Ground-breaking Shakespeare- The Guardian
★★★★★ – Totally unique and very important work- Broadway World
★★★★★ – This production is the best Hamlet, adapted or not, I have come across- Londontheatre1
Company and Creatives:
Charlie Archer
Natasha Haward
Catherine Kay
Sergio Maggiolo
Maria Mercedes Maresca
Oliver McLellan
Juan Sanchez Plaza
Joshua Welch
Director: Kelly Hunter
Designer: Alice Halifax
Lighting Design: Craig West
Choreography: Juan Sanchez Plaza
Music: Maria Mercedes Maresca, Catherine Kay, Charlie Archer
Stage Management: Carina Torres
Date: Saturday 15 April 2023

Time: 8:00 pm

Location: Shearwood Road Sheffield S10 2TD

Price: Tickets: £12 (full price) , £8 (concession) £6 (TUoS Staff & Student).

Buy tickets