Lunchtime Concert: Piano Compositions
Monday 14 November 2022 at 1:10 pm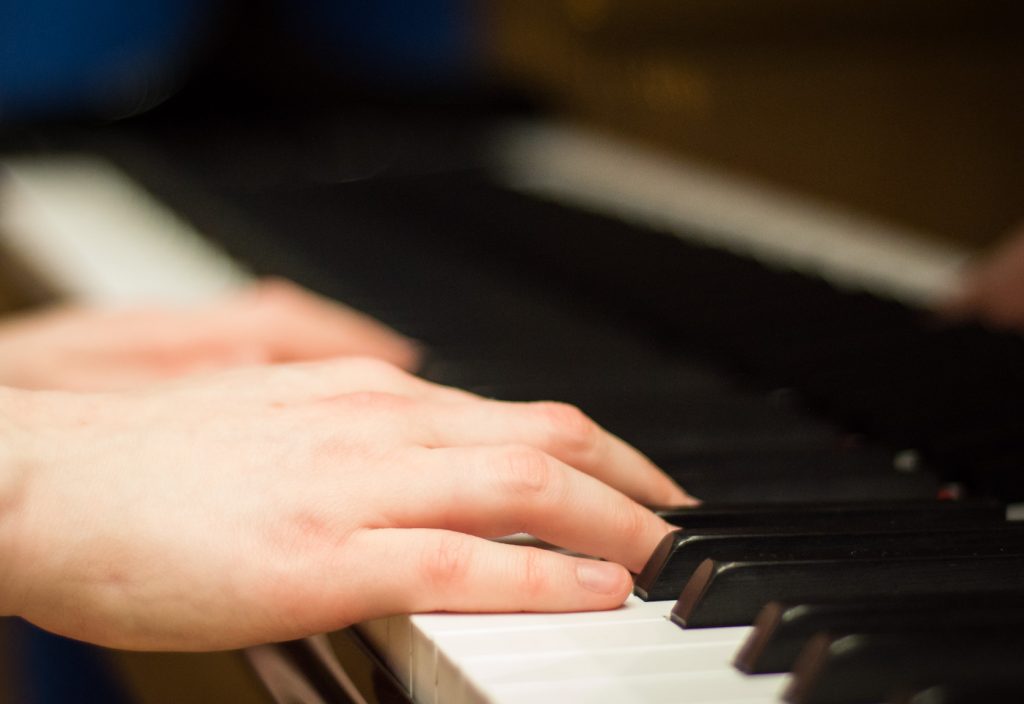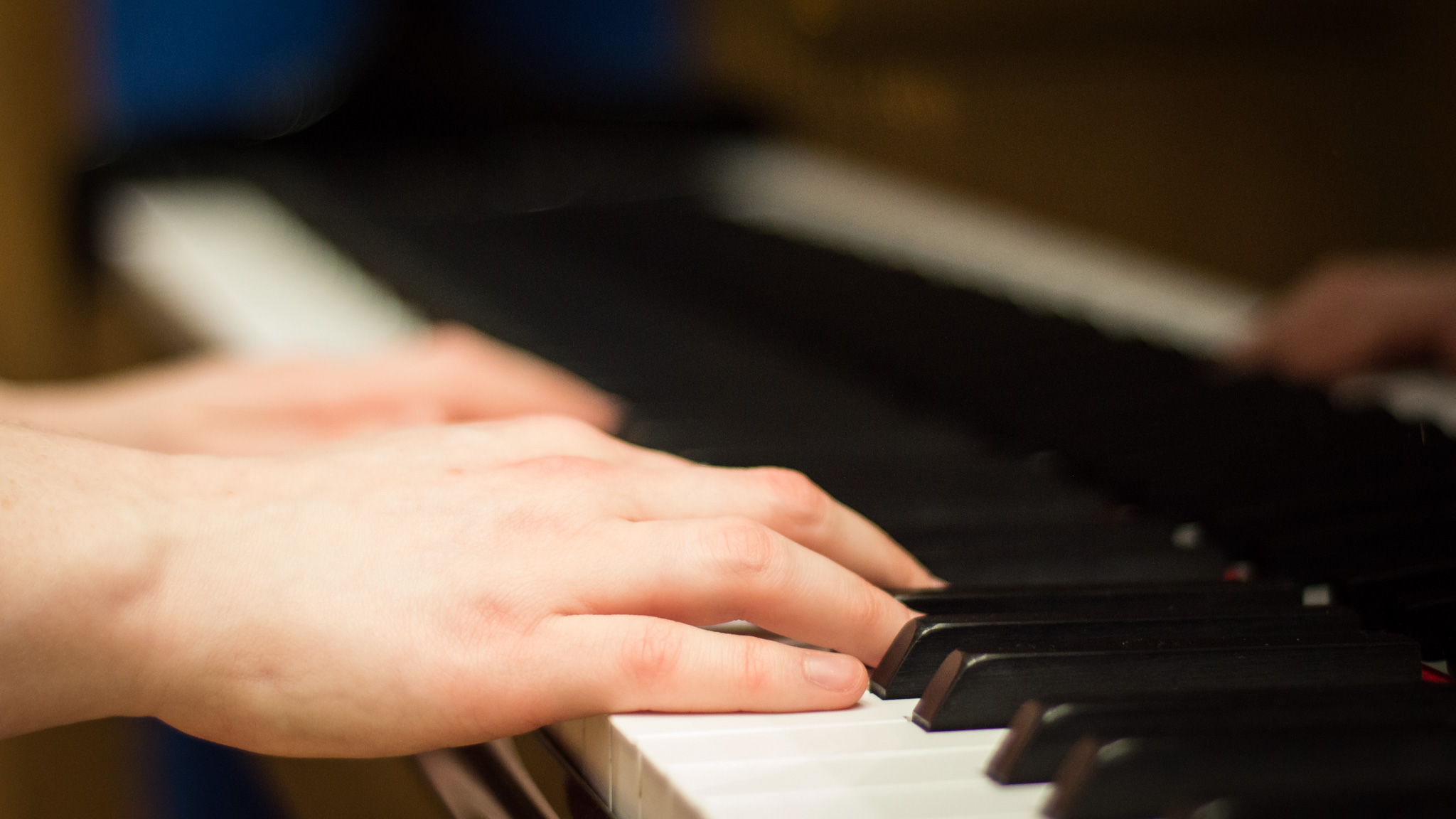 Throughout term-time we run FREE concerts on campus, open to all. Come and enjoy some of our finest student performers and special guests during your lunch-break or after work. These are informal events with tables and standard seating – no ticket required! 
Programme:
Alexander Adams: ¡Fiesta de los Fastidiados!
Jiayi Bai and Ting Rao
I was inspired by the Latin – American Samba dance style, which is something that I barely scratched the surface with over a decade ago and have wanted to explore further ever since. It has proven to be a fun challenge to capture that desired mood on just the piano but I have tried to make it upbeat and somewhat unpredictable, yet simultaneously enjoyable to listen to and take in.
Rose Best: Talking
Tianzi Chen and Ye Rao
I was inspired to create a piece of music about miscommunication within conversations and how people attempt to talk to each other so I used a lot of repetitive motific sections which overlap each other, accompanied by repetitive minim notes.
Arran Gill: Duet for the Cold
Yiwen Ding and Arran Gill
A piano duet inspired by the atmosphere created by the colder and darker months of the year.
William Hepworth: The Passage
Yunying Dong and Kangru Wang
While incorporating the idea of Moto Perpetuo, I wrote this piece with the intention of portraying the relentless yet subtle passage of time.
Hemendra Ho: Altercation
Shuchang Fang and Zirui Wang
This piece simulates a debate between an immutable person and a dare to try person.
Ruxue Yan: Moon River
Yuqi Quan and Yuxin Zhang
This is a piece improvised at night, soothing and lilting like the bright moonlight pouring over a babbling river.
Cerys Owen: Comet
Yanhao Ge and Sitian Li
The title of this piece refers to a comet – a celestial object that soars through the sky. Whilst exploring metre and time, repeated scalic runs and extended chords convey the ethereal.
Matilda Tyssen Smith: The Sublime
Zhen Qin and Yuanyuan Zhang
This piece aims to convey the concept of the 'sublime' – in particular, the experience of looking up at the night sky and experiencing the strange combination of wonder, awe and beauty mixed with fear and overwhelm at its immense vastness. I took inspiration from the view of the moon from my attic window, which reminded me of a dream I had as a child in which I was travelling to the moon, and as it got closer and closer and filled up more of my view, I experienced the amazing and terrifying feeling of the sublime for the first time.
Carys Price:Yr Afon
Ming Huang and Yifeng Xu
This piece is inspired by the momentum of rain making its journey down a mountain into a river.
Isabel Smail: Heartbeats
Yuxin Zhu and Yuyang Xu
I wanted to show the story of someone's heart before flatlining and how I could use repetition and fragmented figures to represent that.
Joseph Thornber: Second Etude
Zinuo Li and Erya Yang
This piece is based on Etude No.2 by Phillip Glass, which explores playing at a slower tempo with key changes.
Harry Turner: Duo
Siyu Rao and Wanjing Zhang
Clara Dunford: The Bitter Secret
Gongluzi Cheng and Yaxin Su
The piece follows two people who begin with a strong relationship; however, one reveals a deep and regretful secret that the two can't seem to resolve.
Viktor Klausz: An Entrancing Trek
Ziyi Feng and Jiaying Wu
For this composition, I decided to explore a cinematic style and to create movement I came up with a short scene to fit the different sections of the music. The title refers to the three sections in the piece, section A being long and representing a relaxing walk through the forest, section B being short and representing a darker area where there isn't much wildlife and the final section which is also longer, representing a waterfall with a lively environment.
Date: Monday 14 November 2022

Time: 1:10 pm

Location: Firth Court Western Bank Sheffield S10 2TN

Duration: 1 hour

Price: Free