Tales From The Bone-Fire
Saturday 05 November 2022 at 6:00 pm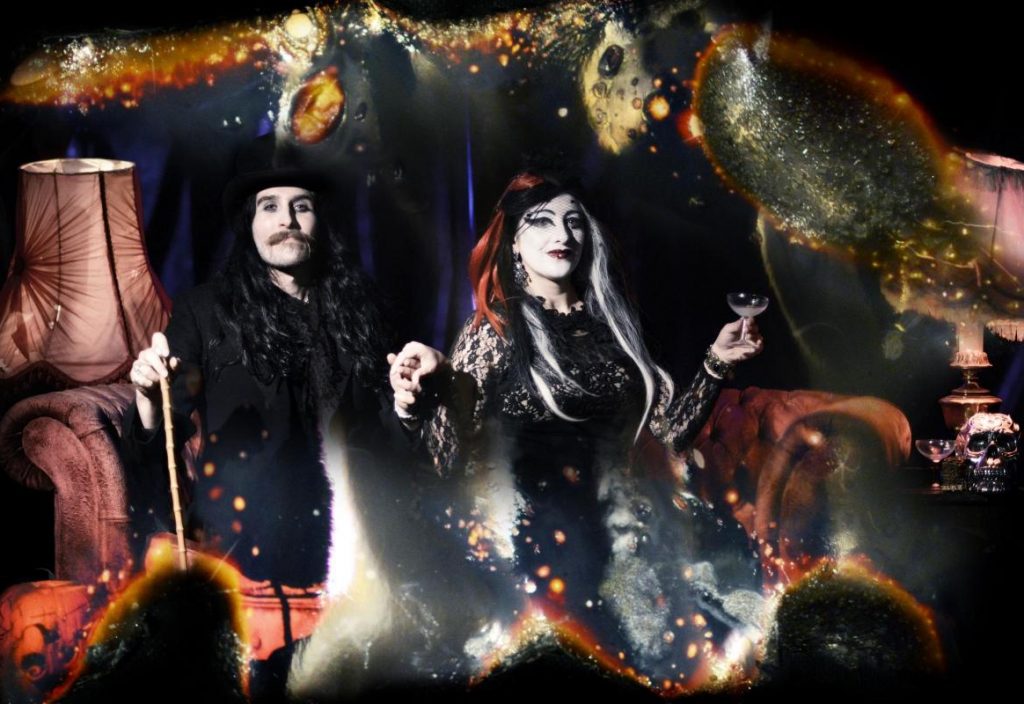 From the heart of a woodland in Cornwall, Rogue Otherworld emerges for a Bone-Fire Night special, bringing the wild inside The Drama Studio, University of Sheffield for a celebration of magick, darkness, and folklore fires. 
Hosted by Mr Logan the undertaker and Mrs Logan the ghost with a gang of Rogue artists who specialise in the wonders of immersive woodland theatre, Tales from The Bone-Fire will weave a spell of imagination, wild magic, and dark humour, stirring in live music, storytelling, dance, and a twist of bewitching spectacle to tell a collection of original thrilling tales.
And then…at the end…after the final curtain; raise your spirits with a quick party if you want to, hit the dancefloor, shake your bones, at the Bone-Fire party!
Ghosts, ghouls, vampires, witches, beasts, possessed souls all welcome.
Fancy dress, fangs and pumpkins are encouraged (all ages).
Masks of all kinds are welcome!
Watch the trailer below:
Date: Saturday 05 November 2022

Time: 6:00 pm

Location: Shearwood Road Sheffield S10 2TD

Price: £13 Full / £8 Concessions / £6 Students & UoS Staff/ £24 Group of 4

Buy tickets