Tangram
Thursday 12 November 2020 at 7:30 pm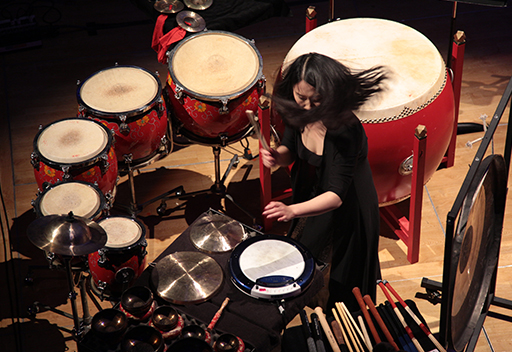 From new music inspired by the spectacle of Chinese Opera to that written as a reflection on Taoist spirituality, Tangram offers an insightful and emotional journey into a transnational Chinese experience and culture. As the first artist collective in the UK with artists of Chinese and western instruments, they showcase the vitality and vibrancy of a unique sound world between Chinese and western cultures.
Tangram launched in 2019 as winners of Nonclassical's Battle of the Bands and have since worked with the London Symphony Orchestra, Silk Road Ensemble and Chinese Arts Now. They frequently collaborate with some of the UK's most exciting composers and are delighted to be premiering new works by Dorothy Kerr and Jeroen Speak.
THIS EVENT WILL ALSO BE LIVE STREAMED – buy your ticket.
Find out more about how our live streams will work HERE.
Date: Thursday 12 November 2020

Time: 7:30 pm

Location: The Octagon Centre 
Western Bank
 Sheffield S10 2TQ

Duration: 60 mins

Price: £14.50 / £11.50 / £6 Full / Concessions / Under 30 & Student

Buy tickets