The Magpie Arc plus Nancy Kerr, James Fagan & Maddy Prior
Thursday 15 December 2022 at 7:30 pm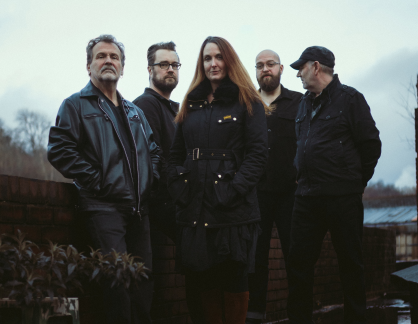 This event is now SOLD OUT!
The Magpie Arc plus Nancy Kerr and James Fagan with special guest Maddy Prior from Steeleye Span
The Magpie Arc
The Magpie Arc is a cross-Border band out of Sheffield and Scotland featuring the multi-award-winning talents and wide musical influences of Nancy Kerr, Findlay Napier, Tom Wright, Alex Hunter and Martin Simpson (on electric guitar!).
Formed from the idea of bringing together a group of established folk musicians who would mix their song-writing styles and musicianship in a full-on electric band to create exciting new music and update the classic 60's and 70's British folk/rock sound, the possibilities of The Magpie Arc being something special and unique on today's folk scene has become obvious to all who saw them at UK festivals this summer.
Nancy Kerr and James Fagan with special guest Maddy Prior of Steeleye Span
Beloved UK/Australian duo Nancy Kerr and James Fagan are one of the most enduring acts in world folk. Combining stunning vocals and stellar instrumentation on fiddle, guitar and bouzouki with Nancy's insightful and poetic lyrics, the couple have brought joy, inspiration and some memorably energetic arrangements to global audiences for over 25 years. Their recent live album "An Evening With Nancy Kerr and James Fagan" shows just how far they have come in that time!
Tonight they are joined by their friend and one of the most distinctive and energetic performers in folk history, Maddy Prior, who has a stunning repertoire of Christmas songs. This will be a very special collaboration!
Date: Thursday 15 December 2022

Time: 7:30 pm - 9:30 pm

Location: Firth Court Western Bank Sheffield S10 2TN

Duration: 2.5 hours with interval

Price: Advanced: £24 Full / £20 Concessions & TUoS Staff / £16 Students & Under 30s All prices are £3 more on the door

Buy tickets