The VR Diary of Attica Lehane
Wednesday 31 May 2023 at 8:00 pm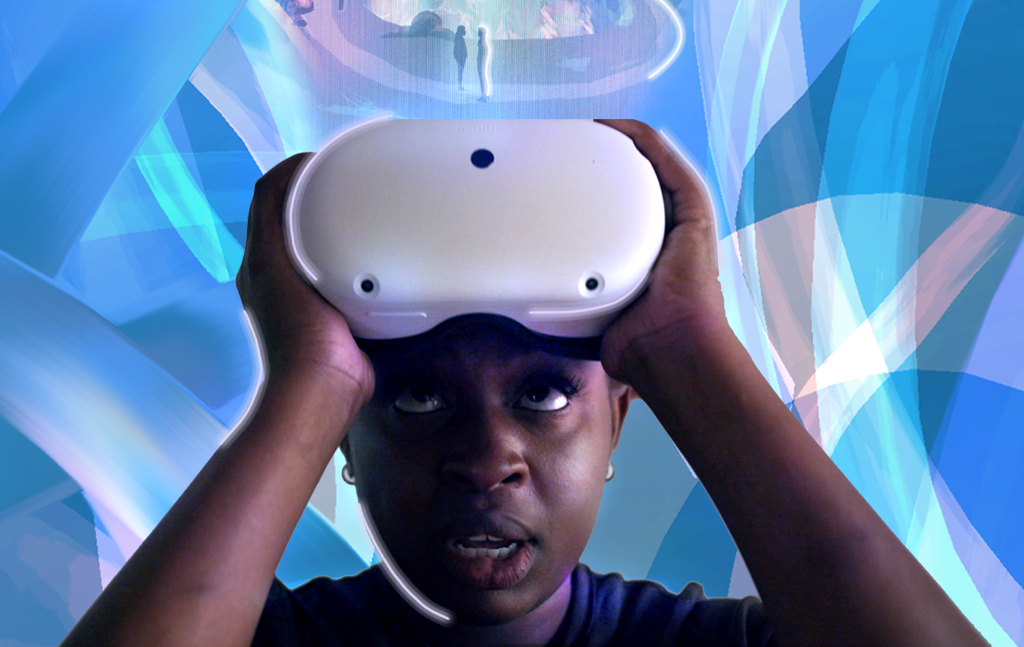 You're in a bunker, hiding from a relentless surveillance state. How do you stay sane? Attica's secret weapon is VR, painting expansive virtual worlds, while the real world crumbles around her. She records her story in a series of virtual reality diaries.
Tragic, funny and inspiring in equal measure, these are an emotional reminder that the future is created today, and emerging technologies need to be nurtured if they are to be a force for creativity as opposed to control.
From Helen Milne Productions and Leo Mercer, the creator of leo&hyde's 2019 The Marriage of Kim K, this innovative piece of music-theatre combines a stunning cello-driven pop-classical soundtrack by Talia Erdal.
Want to paint in VR like Attica does? Ticket price includes a free go on a VR headset before or after the show.  This will be on a first-come first-served basis depending on timings.
Date: Wednesday 31 May 2023

Time: 8:00 pm

Price: £13 Full / £8 Concessions / £6 TUoS Staff & Students

Buy tickets