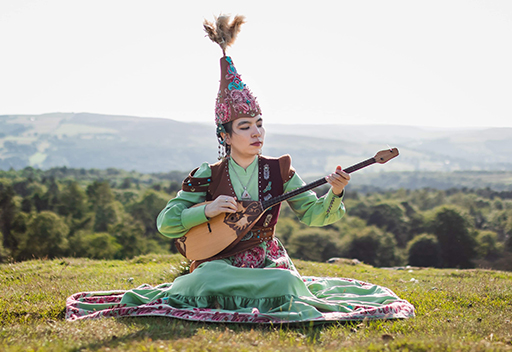 Our free concert series returns – no need to book a ticket, just turn up! Please check our website for up to date information on these events.
All events take place in Firth Hall unless otherwise noted.
Some highlights this year include Kazakh folk musician Aida Zhakhanbek performing in the lovely DINA venue and an all Mozart programme from the Chamber Orchestra.
LUNCHTIME CONCERTS – starting from 1.10pm (unless otherwise stated)
Mon 15 Nov – MA Performance Students
Mon 22 Nov – MA Performance Students
Mon 6 Dec – Historical MA Concert
Mon 13 Dec – Historical MA Concert
Weds 15 Dec – Historical MA Concert – at Sheffield Cathedral – please note starts at 12.45pm
RUSH HOUR CONCERTS – starting from 5.45pm (unless otherwise stated)
Tues 9 Nov – New Music Ensemble
Weds 10 Nov – Aida Zhakhanbek – at DINA, 12 Fitzalan Square – please note starts at 6pm
Weds 17 Nov – Jazz & Pop Recital
Weds 8 Dec – Ensemble Performance
Weds 15 Dec – University of Sheffield Chamber Orchestra